Bay Area Legal Aid (BayLegal)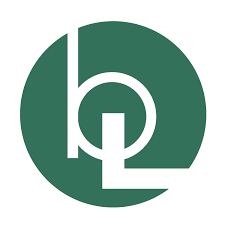 BayLegal is the largest provider of free civil legal services throughout the Bay Area.
BayLegal's services include: advice; referrals; limited scope assistance; extended representation; public policy and impact advocacy; trainings; outreach; and community education. They are committed to providing meaningful access to the civil justice system through quality legal assistance regardless of a client's location, language or disability.
BayLegal focuses on the priority areas identified by clients and the community as the most pressing:
Domestic Violence Prevention: Assists domestic violence survivors to escape the violence and create a safe and stable environment for themselves and their families through Family Law, Restraining Order, and Immigration assistance.
Housing Preservation: Assists clients to access and preserve safe affordable housing free of discrimination, with specific focus on Eviction defense and Fair Housing.
Economic Security: Assisting clients secure public benefits and eliminate the barriers to employment and self-sufficiency
Health Care Access: Assists clients to obtain healthcare services from county and state programs.
Consumer Protection: Assist low-income consumers with debt collection, credit reporting, student loan and foreclosure matters through consumer education, pro per clinics, workshops and full representation.
BayLegal incorporates attorneys and volunteers throughout its work, including volunteers who work directly in one of its offices or clinics or who provide assistance to BayLegal clients through existing pro bono programs. They provide training and ongoing mentorship to all volunteers along with primary malpractice insurance.
Attorneys interested in volunteering Pro Bono with BayLegal should submit a copy of their resume and Pro Bono application to probono@baylegal.org. The application can be found here. Thank you!
---
CASA Case Review Panels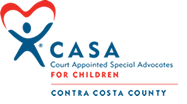 http://www.cccocasa.org/BecomeaCASAVolunteer.htm
What is a CASA volunteer?
A CASA volunteer (Court Appointed Special Advocate) is appointed to a child or sibling group by a court order of the Presiding Judge of the Juvenile Court.
The goal of a CASA is to prevent abused and neglected children from becoming lost in the Juvenile Dependency system.
When matching a CASA with a child, the objective is to ensure that the child's best interest is represented.
CASA volunteers—also called citizen advocates—have five essential roles:
To be the child's voice in court, representing his or her best interests
To assist the Juvenile Court by researching and assessing the circumstances of each case
To report recommendations and findings
To monitor the progress of the case as it moves through the system
To become a source of support for the child
A CASA's ultimate goal is to move the child out of temporary placement into a safe and permanent home. This could mean return to the parents, adoption, the appointment of a legal guardian, or some other permanent living arrangement that satisfies the Court and fulfills the child's needs.
What is a CASA Case Review Panel Volunteer?
The CASA Case Review Panel is a panel discussion with an attorney or therapist who volunteers their time to coordinate the CASA review. The panel includes five CASA volunteers, too.
CASA attorneys or therapists of Contra Costa County hold case reviews four times a month – on the first and third Wednesday of each month at noon and at 5 p.m. Each session lasts an hour and a half to two hours.
Each CASA presents their child's case to the panel and gets feedback about how to best advocate for the child and what to recommend to the court.
Contact Us
Attorneys or therapists interested in helping CASA of Contra Costa at case review on a volunteer basis should contact:
Bob Salgado
Program Director
Phone: (925) 256-7284 ext 3
---
Contra Costa Family Justice Center

The Contra Costa Family Justice Center is a nonprofit organization working with survivors of interpersonal violence: domestic violence, sexual assault, child abuse, elder abuse and human trafficking. The Family Justice Center has three offices located in Concord, Richmond, Antioch (and coming soon to Solano County). The Family Justice Center is a community hub for education, comprehensive and integrated services in pursuit of justice, hope and healing. The Family Justice Center partners with over 60 community agencies to provide survivors with the support they need. Due to the need for legal services, the Lawyers for Family Justice program was created and has developed several legal opportunities for attorneys.
Lawyers for Family Justice is a legal incubator program for new or transitioning attorneys starting their own solo practice in the areas of family law, immigration, housing or elder abuse. This program offers attorneys with mentoring, free office space, client referrals, and legal trainings. Lawyers for Family Justice provide pro bono or low bono services for Family Justice Center clients in an effort to bridge the income gap for survivors.
Family Justice Domestic Violence Pro Bono Program is a volunteer and internship-based program that works with licensed attorneys or law students to assist interpersonal violence survivors in filing restraining orders and provides opportunities to shadow attorneys.
Restraining Order Assistance Program is designed to provide Family Justice Center clients free assistance in filling out restraining orders. This program utilizes the services of the Lawyers for Family Justice attorneys, and the attorney bills the center a reduced hourly rate.
To learn more about the programs we offer, please visit us at www.cocofamilyjustice.org. Attorneys interested in our programs should email Magdalena Kochanski at magda@cocofamilyjustice.org.
---
Center for Youth Development Through Law
Educational, mock trial and mentorship programs for underserved youth in the East Bay.
Host a summer youth intern in your office.
Our participants are enthusiastic and hard-working, and have completed an interview and screening process.  By hosting one (or more) of them in your office, you will receive extra help in your office while providing the student with professional work experience, employment skills, role models, inspiration for higher education, and exposure to law, government and/or community service.
Firms hosting our interns contribute $2500 to CYDL, while nonprofit organizations and government agencies may be able to host an intern for no cost.
Teach a class or coach mock trial.
If you have law and/or teaching or mentoring experience, we may have part-time, paid or volunteer positions available.
To learn more, email Nancy Schiff at nschiff@youthlawworks.org or call 510-642-4520.
---
Contra Costa Senior Legal Services (CCSLS)
CCSLS is a private, non-profit agency that provides free legal services to seniors 60 years of age and older. Its services cover civil legal matters such as housing, income maintenance, elder abuse, and consumer protection.
CCSLS seeks to provide the broadest possible access to its services in order to resolve legal problems that adversely affect basic needs associated with advancing age. They give priority to cases in those areas of law particularly relevant to the needs of the elderly and not otherwise addressed by other legal services programs.
CCSLS currently serves approximately 1,000 seniors per year with direct legal services, and an additional 600 through our outreach and educational programs.
Visit the CCSLS website and contact CCSLS directly for details and information about volunteering your skills and expertise to help the elderly.
---
Housing and Economic Rights Advocates (HERA)
HERA is a California statewide, not-for-profit legal service and advocacy organization. Its mission is to ensure that all people are protected from discrimination and economic abuses, especially in the realm of housing.
HERA focuses particularly on the needs of those who are most vulnerable, which includes lower-income people, the elderly, immigrants, people of color and people with disabilities.
HERA also maintains a library of useful legal pleadings to help consumer attorneys that help the public. In order to access these pleadings, a quick membership is required.
To volunteer, arrange for training or to discuss the possibility of co-counseling, visit the HERA website and contact their staff directly.
---
Lawyers in the Library
Help pro per litigants in Contra Costa County!
The Contra Costa County Law Library, in conjunction with The Congress of Neutrals, a 501(c)(3) nonprofit corporation, is pleased to offer this free program to pro per litigants. The program is scheduled once a month.
As a volunteer attorney you will provide 20 minutes of general advice and guidance to a pro per litigant. Advice will be of a general nature, and each pro per litigant will be required to sign a waiver indicating that no attorney-client relationship will be created.
For additional information, contact Carey Rowan, Library Director, or call (925) 646-2783. Your participation is essential to make this program a success!
The Congress of Neutrals
1300 Civic Drive, Suite 102
Walnut Creek, California 94596
Phone: (925) 937-3008
Visit the website for contact information and more details about volunteering your skills and expertise to help pro per litigants. You can sign up for a specific volunteer slot by visiting this separate website.
---
Minors Counsel
HOW TO BECOME A MINORS COUNSEL
Family Law Section of the Contra Costa Bar Association (FLS) administers a Minors Counsel Program designed to provide the children of Contra Costa County representation as needed in Family Law custody and visitation disputes.  FLS maintains a rotation system involving qualified and court-approved attorneys accepting cases as they become available.  Attorneys for Minors (children) are appointed by court order only.
In order to participate as an Attorney in this program, specific qualifications must be met and each attorney must be approved by the Bench.  Cases are compensated in two manners; either by a flat-rate fee paid by the county or at an hourly rate set by the court and billed to the appropriate parties (usually the parents).CLICK HERE
For the current list of minor's counsel, please 
For more information on how to apply to become a Minors Counsel, please contact Therese Bruce, FLS Administrator at:  fls.cccba@gmail.com or 925-387-5574.
---
Open Door Legal
Volunteer and Help Bring Justice to the Marginalized
Like a general hospital, we are a single point of entry, where everyone who needs can get help. We have a wide network of community and pro bono partners who help us ensure that nobody is turned away.
Thanks for your interest in volunteering with us! We strive to create enriching volunteer experiences for a people with a wide variety of skills and availabilities and specialize in providing opportunities for people looking to do skills-based volunteering. Find out more
---
Rubicon Legal Services
Rubicon's mission is to transform East Bay communities by equipping people to break the cycle of poverty. Our attorneys counsel and represent participants in Rubicon's employment programs. Practice areas focus on collateral consequences of a criminal record including advocacy under California's Fair Chance Act (Ban the Box), criminal record remedies, child support, traffic infractions and driver's licenses, consumer law, employment and housing. Our Financial Justice attorney works to reform inequitable criminal justice policies and systems that disproportionally impact people of color and create barriers to reentry for people returning from incarceration. The clients we serve have multiple needs. We welcome additional resources and attorneys willing to take a referral in the areas of family law, immigration and tax law. If you are interested in donating your time and legal skills, please contact:
Kelly Dunn, Director of Legal Services
Phone: (510) 620-1160
Email: kellyd@rubiconprograms.org
---
Social Justice Collaborative
Social Justice Collaborative (SJC) is looking for attorneys for their Unaccompanied Minor Pro Bono Program, which seeks to increase representation of minors who are fleeing violence or other harm in their home countries. SJC seeks a diverse range of attorneys from solo to mid-size practitioners, as well as large firm counsel who want to support a vulnerable minor going through removal proceedings. Removal is an administrative adversarial process whereby the US government is actively seeking to remove a minor from the United States. The assistance of a pro bono attorney will dramatically affect each minor for the rest of their lives in the United States and potentially help family members as well.
View more info on requirements.
Please reach out to the pro bono coordinator at Social Justice Collaborative by emailing your letter of interest or resume and contact information to: probono@socialjusticecollaborative.org.