Intellectual Property Section
The Intellectual Property Section is a resource for attorneys and others to learn, share, network, and strengthen their expertise in intellectual property. The goals for the section are to 1) Keep abreast of new legal developments; 2) Share written resources through an online brief bank; 3) Develop industry contacts and interaction between the members and the local business community; 4) Pool resources in order to obtain discounts on continuing education programs; 5) Develop contacts and interaction with local in-house counsel; 6) Develop programs for law schools to further the practical training of future IP attorneys; and 7) Learn about the members' own practice areas for the purpose of assisting in client referrals.
The IP Section is on the cutting edge of law changes that impact all areas of business. Approximately 6-8 times per year, the IP Section presents topical presentations on current intellectual property issues that are of a general interest or are of high importance to practitioners in the IP field. We try to hold hour meetings during the lunch hour in a centrally-located conference room in Walnut Creek. The up-to-date information coupled with convenient times allows our members to keep current on industry practices and case law with minimum disruption to their schedule.
---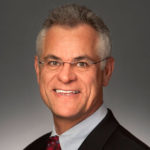 Chair
Joseph R. Snyder
Kilpatrick Townsend & Stockton
2175 N. California Blvd., Suite 600
Walnut Creek CA 94596
(925) 472-5002
jsnyder@kilpatricktownsend.com
CCCBA Board Liaison
David Pearson
dpearson@brotherssmithlaw.com