Estate Planning & Probate Section
The Estate Planning & Probate Section was established in 1993. Membership is open to practicing attorneys, private professional fiduciaries, accounting practitioners, trust officers, and law students. Section members and non-members are invited to attend our numerous programs throughout the year. Our programs begin in January each year at the Contra Costa Country Club with the annual Probate Bench Luncheon.
Every year since 1994 our section, with co-sponsorship of The Mechanics Bank's Trust Department, has presented an Annual Estate Planning Symposium in the spring. The event draws counsel, educators, and professionals to present topics of current interest to the Bar, tax professionals and students. We are pleased to present this program with availability of specialization credit.
Board members and section liaisons provide volunteer service, each devoting time and energy to ensure that events provide broad continuing education opportunity for members at a competitive cost. The section continues its practice of donating to local legal service organizations as a regular Platinum level sponsor of "The Bar Fund."
The section is broadly based among probate, estate planning, conservatorship, guardianship, and trust practitioners. We strive to present opportunities for members to obtain MCLE credits at programs that address all these areas of practice and welcome suggestions from our membership.
---
Co-Chairs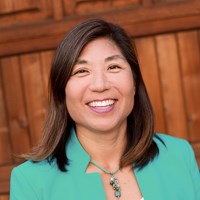 Esther Kim
Turner, Huguet, Adams & Farr
838 Escobar St.
Martinez, CA 94553
(925) 228-3433
ekim@thalaw.com

Tracy Regli
Acuna Regli
3478 Buskirk Ave., Suite 300
Pleasant Hill, CA  94523
(925) 906-1880
Tracy.Regli@AcunaRegli.com
Ex-Officio
Kathryn S. Korn
Korn Law Group
(925) 253-1808
kathryn@kornlawgroup.com