Barristers / Young Lawyers Section
The Barristers/Young Lawyers Section provides recently-admitted attorneys with networking, education, and mentoring opportunities. All CCCBA members with fewer than ten years of practice are automatically members of the section and are welcome to attend the meetings of the Section's Board to become more involved.
The goal of the section is to build a network within the bar association, develop familiarity with all aspects of the legal field and to help new attorneys with their burgeoning legal careers. The section helps its members develop a deep understanding of what other lawyers do, a strong social and referral network no matter where their practice takes them, and a genuine commitment to advancing the profession.
The Barristers Section creates MCLE events targeted to recently-admitted attorneys, engages in charitable endeavors and organizes social events that allow new lawyers to grow their network of peers, potential mentors, and judicial officers.
---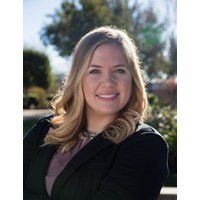 President
Indy Grace Colbath
Bay Area Family Law Center, Inc.
1600 S. Main Street, Suite 185
Walnut Creek, CA 94596
(925) 258-2020
indy@baflc.com
Vice-President – Open
Secretary
Alexandra Saddick
Clapp Moroney Vucinich Beeman Scheley
(925) 734-0900
asaddik@clappmoroney.com
Treasurer
Ray Robinson 
Law Office of Ray Robinson
(925) 255-1640
ray@rayrobinson.attorney
Ex-Officio

Ariel Brownell Lee
Law Office of Ariel Brownell
(925) 421-1529
ariel@brownelllegal.com