Welcome to the Bench
We are pleased to introduce two new judges and two new commissioners to the Contra Costa County Superior Court bench.
Judge Jennifer Lee
This native of Los Angeles traded in sunshine for snow and graduated from Penn State University, Dickinson School of Law in 1997. She began her career with Centre County Public Defender's Office in State College, Pennsylvania. She returned to California in 1999 where she worked at Legal Aid of Marin and the Alameda County Public Defender's Office. Judge Lee returned to Los Angeles in 2002 where worked as a prosecutor for the Los Angeles City Attorney's Office from 2002 to 2006 and in 2006, she joined the Los Angeles County District Attorney's Office. In 2018, Judge Lee left the district attorney's office and took a position with Apple Inc. as security counsel before joining the Contra Costa County Bench as a commissioner in 2019. In September 2021, Governor Newsom appointed her to the Contra Costa bench as a judge.
Judge Kirk Athanasiou
Judge Athanasiou was appointed to the Contra Costa County Superior Court by Governor Newsom in September 2021. Since 2006, Judge Athanasiou served as a Deputy Public Defender at the Contra Costa County Public Defender's Office. He also served as a Deputy Public Defender at the Tulare County Public Defender's Office from 2005 to 2006. After graduating from law school, and prior to sitting for the bar exam, he worked for a year as an assistant actuarial analyst at Blue Shield. He earned his Juris Doctor degree from the University of California, Berkeley School of Law.
As an undergraduate at the University of California, Davis, he studied math and economics, and volunteered for the Legal Aid Society of Yolo County in Woodland. More recently, he served as a consultant and on the board of directors for Waterside Workshops, a non-profit organization in Berkeley, that teaches underprivileged teens and young adults skills in bike mechanics and small boat building.
Judge Athanasiou likes to spend his free time hiking and camping with his family, and attending live jazz shows.
Commissioner Ayana K. Young
Ayana K. Young served as Attorney III for the Alameda County Department of Child Support Services since 2021. From 2008-2021 she owned and managed The Law Office of Ayana K. Young where she gained an extensive background in civil litigation including but not limited to personal injury, employment and labor law, family law matters and estate planning. She served as a judge pro tem in both Solano County and Contra Costa County from 2019-2021. She attended John F. Kennedy School of Law and received the Witkin Award in Wills and Trust. She is also a member of Zeta Phi Beta Incorporated, a philanthropic organization.
Commissioner Young is very passionate about education and the law. She prides herself in being a true patriot and believes that, other than serving in the military, acting as a judicial officer is one of the best ways she can serve her country. She is ready to serve the community and bring fair and righteous judgment to the bench.
Commissioner Palvir Shoker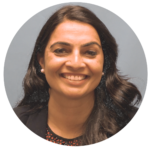 As an experienced attorney and mediator, Commissioner Shoker practiced personal injury and employment law from 2001-2014 before starting her mediation practice in 2014. She was the Court Mediation Program Director for The Congress of Neutrals, a non-profit organization providing free mediation services in Contra Costa Superior Court. She served as a volunteer mediator in hundreds of cases involving personal injury, neighbor disputes, civil harassment, unlawful detainers, landlord-tenant disputes and small claims. Commissioner Shoker was an Adjunct Professor at Chabot College and taught Contracts to Paralegal students.
Since 2018, Shoker has served as a Pro Tem Judge for Contra Costa Superior Court, handling small claims, unlawful detainers, civil harassment, and traffic court. In addition, Shoker served as President of ADR Section of CCCBA from 2020-2021.
She earned her Juris Doctorate from Santa Clara University Law School and her Bachelor of Science in Accounting from California State University, Sacramento. Commissioner Shoker is fluent in Punjabi, Hindi, and Urdu.