Volunteer Mediators Serving Our Community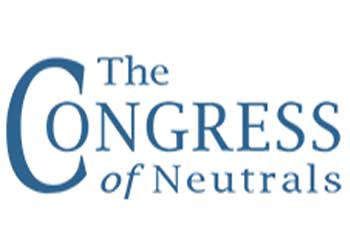 As attorneys or mediators, we become accustomed to dealing with a myriad of legal maneuvers. Manufacturing legalese on paper, making the rounds of courthouses and constantly consulting with clients on their needs and next best steps, we are comfortable in our legal world, content in our firm grasp of the law and procedure. We all had similar training, received the same general rule book and can step up to bat when called upon, fairly confident in our ability to at least get a walk, if not a hit out of the park entirely. However, we often forget that there is a huge segment of the population that is stepping up to the plate, unprepared and nervous, but ready to swing at whatever is thrown their way. (Sports analogies are just too tempting.) It's too easy to forget about those in our community who need access to our judicial system and are required to maneuver the same processes we do daily, but without legal experience or help. Navigating a confusing and overwhelming system this way can lead to negative impacts on their lives and the community as a whole. This is my attempt to provide a glimpse into that world and to appreciate the work of countless volunteer mediators, who provide a much needed service to our community, and, in so doing, ease some of the burden that our judicial officers face by lightening their daily calendars.
In Contra Costa Superior Court, Departments 54 and 57 handle Small Claims, Unlawful Detainers and Civil Harassment calendars along with their daily Traffic calendars. The Civil Harassment calendar is also a rotating calendar in Pittsburg and Richmond. On any given day, our commissioners are handling two separate calendars in the morning and two different calendars in the afternoon. As we all know, there are no attorneys in Small Claims and most of the parties coming to court on Unlawful Detainers and Civil Harassment matters are also unrepresented. In an overwhelming majority of these cases, the parties file their own paperwork, manage to get it served and show up on the trial date without ever consulting an attorney. A court date under any circumstance can be an emotional experience and most parties coming to court on the day of the trial are running the gambit from nervousness and anticipation to anger and frustration. These emotions are only amplified when confronted with the opposing party whether plaintiff or defendant. It is under this intense pressure of the unexpected and heightened emotion that the parties are putting together their complete case in front of a judicial officer.  Best case scenario and most favorable outcome are not often achieved.
The Congress of Neutrals, a non-profit organization, serves the citizens and community of the San Francisco East Bay. Our mission is simple: we serve the community, promote harmony and help resolve conflict one conversation at a time.  In Contra Costa County, one of the ways we do this is by training and providing volunteer mediators to handle Small Claims, Unlawful Detainers, Civil Harassment and Family Law Contempt cases. Most of the volunteer mediators are practicing attorneys and/or mediators who generously give their time, whether once a week or once a month. Our volunteers are committed to our mission and have seen the positive difference their contribution can make in the lives of those they serve. In contrast to our private legal practices where closure can take months or years, mediating these cases in the courts offers an immediate outcome. Mediators can offer the best of themselves and are able to bring a sense of closure to the parties in as little as an hour or two. Even if the case doesn't settle, the mediation process is often a positive experience. Parties are calmer and better able to understand the other side's case, usually become more capable of keeping emotions in check. After mediation, litigants can then go back to the court and present their case in a clear and concise manner, aiding the judicial officers in maintaining control in the courtroom and efficiently processing larger calendars.
In 2019 alone, The Congress of Neutrals mediated over 700 cases in Small Claims, Unlawful Detainers or Civil Harassment. While that number speaks to cases mediated, it fails to highlight the individuals involved. Approximately 2,173 individuals were served in those cases – 2,173 members of our communities who needed assistance and received it at no cost. That's 2,173 families in our communities impacted by ongoing litigation, families impacted by the stress and uncertainty of a lawsuit. The Congress of Neutrals is proud to have taken some of that pressure off of those individuals and families. We are grateful for the opportunity to serve our communities in this way and for our volunteers who are the lifeblood of this service.
At this time, our communities are facing one of the biggest challenges we have ever faced before. At The Congress of Neutrals we are attempting to do everything we can to help those who are impacted by COVID-19. Our board has authorized a program to conduct mediations by telephone or video (Zoom) to facilitate direct dialogue between landlords and tenants to work together to arrive at a resolution to address back rent issues, thereby avoiding litigation. The parties do not have to file a lawsuit or go to court to take advantage of this free mediation. The parties can contact us directly and we can assign a volunteer mediator. In addition, when the courts open, we will prepare to offer telephonic mediations to the litigants, if in-person mediations are not possible due to social distancing requirements.
For those interested in contributing to our organization, we need you. Through our 40-hour mediation skills course, you can build the necessary skill set to successfully navigate mediations. If you have already completed a 40-hour mediation training, but have been cautious of taking the next steps, please consider going through our Mediator Mentoring Program. This program provides the opportunity, while working with our highly experienced mediators, to gain the necessary hands-on experience in mediating cases. If volunteering is not an option for you but it's a cause you believe is worth supporting, I encourage you to visit www.congressofneutrals.com to see how you can get involved.