Meet Your 2020 Section Leaders
ADR Section
Robert B. Jacobs has practiced real estate, business and con-struction law in the East Bay for 30 years. In 2016 he added a mediation component to his practice and he now frequently serves as mediator. He finds that the facilitative skills he developed in three decades of litigation serve him well in his work as a mediator.
Why did you become a lawyer?
"During high school I enjoyed participating on the debate team. At college I majored in English. Practicing law looked like an ideal blend of the advocacy of debate and the reading, writing and researching I enjoyed as an English major."
The Alternative Dispute Resolution Section (ADR) Litigators resolve cases – either by trial or settlement. Lots of continuing legal education materials prepare lawyers to try cases, but as a practical matter most cases settle. The ADR Section works hard to improve the quality of ADR processes and the effective use of ADR by organizing programs from top notch presenters who help attendees develop their negotiation, settlement and ADR skills.
Section members include both lawyers and non-lawyers. Many section members serve as mediators, arbitrators and neutral case evaluators, but membership is open to all persons who are interested in developing their negotiation, settlement and ADR skills.
Appellate Section
Gary Watt serves as Chair of Hanson Bridgett's Appellate Practice. He is a State Bar approved Certified Appellate Specialist, handling writs and appeals in all of the California appellate courts, including the California Supreme Court and the United States Court of Appeals for the Ninth Circuit. His practice also includes dispositive motions such as SLAPP, summary judgment, and post-trial motions. His appellate experience gives him unique insights into complex cases and esoteric disputes. He excels at issue spotting and arrives at thoughtful solutions to business problems.
The Appellate Section – formed in 1991, focuses on continuing education and the improvement of appellate advocacy. Members include attorneys whose practice is devoted to appeals and writs as well as trial lawyers interested in enriching their understanding of the appellate process and issues. The section hosts periodic MCLE seminars. Seminar speakers have included appellate court justices, appellate and Supreme Court research attorneys, and attorneys with special expertise in appeals, writs, and post-trial motions. The Appellate Section welcomes all lawyers and law students to join and attend programs. Many programs have broad appeal to litigators and are presented in partnership with the Litigation Section.
The section has been approved as a provider of appellate specialty MCLE credits, an extra benefit for attorneys who are, or are seeking to become, certified appellate specialists.
Bankruptcy Law Section
David Arietta is a dual certified specialist in bankruptcy law and estate planning, trust and probate law, the only attorney in California to be certified by the State Bar of California in both areas of law. David has over 25 years of experience representing consumers and businesses in all aspects of bankruptcy law and over the years, he expanded his practice to include estate planning and probate law. He lives in Walnut Creek and spends his free time managing and working on a family vineyard in Mendocino County.
Why did you become a lawyer?
"After graduating from the Haas School of Business at UC Berkeley I felt the need for something more than just entering the finance and accounting world. Law would give me the flexibility to address a wide array of issues, including real estate law. UC Davis Law School exposed me to much more than the core subjects as I participated in the prison law clinic. Today I still work on a 'clinic' as I run the Wills Clinic at the Walnut Creek Senior Center."
The Bankruptcy Law Section is comprised of attorneys who represent debtors and/or creditors in bankruptcy cases. The purpose of the section is to provide a forum of fellowship and learning concerning topics of interest for attorneys who practice in bankruptcy court and also for those attorneys who practice in state court. The section typically meets three to five times each year, usually for MCLE programs held at lunchtime at the CCCBA office conference room. At these luncheons, speakers discuss topics of interest to the bankruptcy bar. Speakers have included bankruptcy judges, bankruptcy trustees and private practice attorneys in the area.
Barristers Section
Rebecca Jones is a family law attorney with Wapnick Family Law in Walnut Creek. She is entering her fifth year of practice, as well as preparing for her upcoming role as a professor in both the Legal Studies and Juris Doctor programs at John F. Kennedy University. She values the opportunity to help guide good people through one of the hardest times in their lives. When not practicing, Rebecca is also an active member of the Junior League of Oakland East Bay. In her down time, she enjoys time with her husband, two cats and friends.
Why did you become a lawyer?
"I became a lawyer because I really love 'Legally Blonde' and I knew it was important to me to spend my life helping others."
The Barristers/Young Lawyers Section provides recently-admitted attorneys with networking, education, and mentoring opportunities. All CCCBA members with fewer than ten years of practice are automatically members of the section and are welcome to attend the meetings of the section's board to become more involved.
The goal of the section is to build a network within the bar association, develop familiarity with all aspects of the legal field and to help new attorneys with their burgeoning legal careers. The section helps its members develop a deep understanding of what other lawyers do, a strong social and referral network no matter where their practice takes them, and a genuine commitment to advancing the profession.
The Barristers Section creates MCLE events targeted to recently-admitted attorneys, engages in charitable endeavors and organizes social events that allow new lawyers to grow their network of peers, potential mentors, and judicial officers.
Business Law Section
Jeff Micklas is the principal of the Law Offices of M. Jeffrey Micklas. He has represented business interests and creditors in civil litigation and bankruptcy throughout California for over 40 years. He provides legal services with respect to reviewing and drafting of contracts in such areas as leases, landlord-tenant, and real estate. He has served as a mediator, settlement mentor, and a judge pro tem, as well as a legal research attorney for the CCC Superior Court. He has been an administrative law judge for the State of California and taught busines law at Contra Costa College.
Why did you become a lawyer?
"Why I wanted to become an attorney does not come down to one reason but rather is more fluid. When becoming a major league baseball player and president of the United States did not seem attainable, I looked at other possibilities. TV shows and movies that featured lawyers, or teachers, or people affecting positive change in society always seemed to draw my interest. I also enjoyed reading, writing and researching. Combining all this with the desire to have a mentally -challenging job that I could do for a long time pushed me towards the legal field."
The Business Law Section – Business lawyers (whether outside counsel or in-house counsel) are among the most important members of a business team. They work with all key members of the enterprise to provide a wide range of strategic and legal insights to address and resolve routine as well as thorny matters facing entrepreneurs and developed business. The Business Law Section's mission is to provide up-to-date information on issues facing business lawyers in our competitive climate, to provide continuing legal education to attorneys in California, and to provide opportunities for networking in our growing East Bay legal community.
We present programs to members of the Bar Association addressing corporate formation, corporate reporting, due diligence, public-offerings, compliance with Sarbanes-Oxley, protection of intangible corporate property (trade secrets, patents, copyrights and trademarks) and other issues of current topical importance. We hope to assist our members in the development and support of their practices in business and corporation law. We would greatly appreciate hearing from you about specific areas that are important to you and your clients.
Criminal Law Section
Joseph Tully began his career at the Fresno County Public Defender's Office in 1999 and has been practicing criminal law ever since. He is a certified specialist in criminal law and is a fierce advocate for the accused. A founding partner of Tully & Weiss Attorneys at Law, he has been highly successful in jury trials up and down the state. He is also a legal author having authored an e-book on California Domestic Violence charges and the Amazon best seller, "California: State of Collusion."
Why did you become a lawyer?
"I really can't say why I became a lawyer; I have no specific memory or event in my life where I thought, 'I'm going to be a lawyer!' I've always been passionate, I've always cared about justice and equality, and I read lots of comic books growing up, seeing mythical heroes fight against injustice no matter what the odds, regardless of any reward. Law was the occupation that allowed me the opportunity to be who I am, and I am grateful each day for the chance to work my hardest to be a part of doing some good in the world."
The Criminal Law Section hosts lunchtime MCLE meetings in Martinez, where it provides continuing education on such topics as new statutes, case law, and technology. Speakers include judges, attorneys, expert witnesses, and county administrators. Programs provide information specific to practicing law in our county courts. These meetings provide a relaxed environment within which to learn from the talented legal resources available in our county, to get to know other lawyers, and to make valuable contacts.
The goal of this section is to provide information that can be of practical assistance to criminal defense attorneys in motions and trial practice and case management. The section often sponsors an issue of the Contra Costa Lawyer, which gives members a chance to write articles and be published.
East County Section
Marie Quashnok,
Marie Quashnock, in over 30 years in private practice, has developed extensive experience representing individuals, startups, businesses, and public entities across a multitude of industries. In her transactional experience, Marie has advised real estate clients on a wide range of transactions, including sales contracts, lease arrangements and debt and equity financing. Marie also developed a specialty in intellectual property law, having prosecuted hundreds of trademark registrations with the U.S. Patent and Trademark Office on behalf of her clients. Marie possesses broad civil litigation experience in a variety of areas, focusing primarily on real estate and business litigation. Marie was named a Super Lawyer by Northern California Super Lawyer Magazine for two consecutive years, 2009 and 2010. Marie is a former section leader of the Real Estate Section and has been a partner at Alvis Quashnock and Associates in Brentwood since March 2013.
Why did you become a lawyer?
"I became a lawyer because of my fierce desire to help individuals and business with their legal problems and to further the public good. I also enjoy intellectually stimulating work, of which there is no shortage in the legal profession."
The East County Section was formed to serve the needs of Contra Costa County Bar Association members who either live or practice in East Contra Costa County. Members who live and or practice in the East County have historically been required to travel to Martinez and Walnut Creek to attend CCCBA events. This section brings continuing education, social and membership events closer to Pittsburg, Antioch, Oakley, Brentwood and Discovery Bay.
The goal of the section is to provide members a sense of community, assist them in building their practice, provide valuable continuing education and cultivate social interactions among its members. Membership is open to practicing attorneys, business professionals and law students.
The East County Section hosts a monthly lunch mixer where members share resources and information while networking with their contemporaries. The section also hosts MCLE events throughout the year.
Elder Law Section
Douglas W. Housman is a partner at the Law Offices of Cain, Cain & Housman practicing in the areas of Conservatorships, Trust Administrations, Estate Planning, Elder Abuse, Decedent's Estates, and Litigation. He is a lifelong resident of Benicia where he resides with his wife and 3-year-old son. In his spare time he enjoys exercising, specifically playing basketball and running ultramarathons.
Why did you become a lawyer?
"I ask myself that question every day! And just about every day I have a new and different answer!"
The Elder Law Section presents programs that help keep attorneys informed about Elder Law issues and also presents a monthly Conservatorship Workshop as a joint project with the Superior Court. Generally, there are two areas of practice of Elder Law. The first is transactional work, closely related to estate planning, which often focuses on eligibility for various benefits, such as Medi-Cal. The second is litigation, including conservatorship proceedings, financial elder abuse and physical elder abuse/neglect. In addition, Elder Law often overlaps with other practice areas when a client, or interested party, is over the age of 65. Given the breadth of what is, or can become, an Elder Law issue, and the increasing portion of the aging population, many practitioners can benefit from what the Elder Law Section offers. People interested in joining the section board should contact Douglas Housman.
Employment Law Section
David Ratner is a new California lawyer (admitted in 2017) but an old lawyer (admitted in New York in 1974). David is a trial lawyer who has been involved in approximately 300 jury trials, most as first chair. He was the managing partner of Morelli Ratner, PLLC in New York a plaintiffs' litigation firm handling personal injury, medical malpractice, employment and mass tort pharmaceutical cases. David's California firm, David Ratner Law Firm, LLP litigates employment and civil rights cases. Although David's firm is small enough to provide his clients with his personal attention, he has the experience and tenacity to take on any adversary no matter how big and powerful.
Why did you become a lawyer?
"The glib answer is I didn't want to be a doctor and I loved Perry Mason. I did not know what type of lawyer I wanted to be until my first job at which I argued an appeal my second week and tried a case my third. I then knew that I was more comfortable in court than in an office and relished the competition of litigation."
The Employment Law Section includes members representing both employee and employer/management interests, as well as in-house counsel, neutral investigators, mediators and law school students. Through continuing education events on pertinent issues facing employment law practitioners, networking events, and sponsoring non-profit legal aid workshops, the Employment Law Section hopes to be a resource for its members and local community. Those involved in employment law or interested in employment law are invited to participate in the Employment Law Section. To become a member or learn more about this section, please contact David.
Estate Planning & Probate Section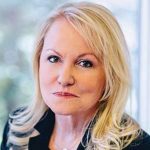 Kathryn Korn founded the Korn Law Group in 1997, focusing on issues surroun-ding the elderly and disabled after facing several legal obstacles following her father's battle with dementia. Her firm focuses on estate planning, trust and estate administration, advising estate fiduciaries, conservatorships, special needs trusts, elder law issues and litigation in all these areas. In addition, Kathryn is an advanced mediator in trust, estate, conservatorship and probate disputes.
Why did you become a lawyer?
"I became a lawyer to help people."
The Estate Planning & Probate Section was established in 1993. Membership is open to practicing attorneys, private professional fiduciaries, accounting practitioners, trust officers, and law students. Section members and non-members are invited to attend the numerous programs throughout the year. Programs begin in January each year at the Contra Costa Country Club with the annual Probate Bench Luncheon
Every year since 1994 the section, with co-sponsorship of The Mechanics Bank's Trust Department, has presented an annual Estate Planning Symposium in the Spring. The event draws counsel, educators, and professionals to present topics of current interest to the Bar, tax professionals and students. We are pleased to present this program with the availability of Estate Planning & Probate specialization credit.
Board members and section liaisons provide volunteer service, each devoting time and energy to ensure that events provide broad continuing education opportunity for members at a competitive cost. The section continues its practice of donating to local legal service organizations as a regular Platinum level sponsor of CCCBA's Bar Fund.
The section is broadly based among probate, estate planning, conservatorship, guardianship, and trust practitioners. We strive to present opportunities for members to obtain MCLE credits at programs that address all these areas of practice and welcome suggestions from our membership.
Family Law Section
Shannon Wolfrum is a family law attorney in Walnut Creek. She practices litigation and enjoys mediating family law matters. She is a Certified Family Law Specialist and a member of the Association of California Family Law Specialists. Shannon has a B.A. in English from UC Berkeley and a J.D. from Golden Gate University School of Law. Before law school, Shannon was an academic counselor at Holy Names University. She has been recognized as a 2019 Super Lawyer, 2014 Top Women Attorneys Rising Star and a 2013 Rising Star by Super Lawyers Magazine – Northern California. Shannon grew up in Contra Costa County and is grateful to live where the hills are green and the food is exceptional. Shannon is active in canine rescue and currently has three very happy, well-meaning dogs.
Why did you become a lawyer?
"While I was content in my first career as an academic counselor, I was fascinated by the idea that in the practice of law, even if one were able to grasp it all, the next day, it would change. As a family law attorney, I use my experience in education and counseling daily. For me, the law is a calling and an opportunity to be of service to the community while also allowing me to stretch intellectually. I appreciate the natural camaraderie I share with other attorneys. I have great respect for my colleagues as they continually inspire me to evolve and improve in my practice."
A Family Law Section membership is indispensable for anyone who practices family law in Contra Costa County. The most visible benefits of membership are:
Dynamic monthly education seminars and periodic extended seminars led by experienced faculty
Early notification of changes in rules
Practice requirements in the family law departments
 Annual "State of the Court" meeting and other programs with local family law judges. The bench often uses these meetings as an opportunity to make announcements. MCLE and specialization credits are provided for attending.
In Chancery, the Family Law Section's monthly section newsletter keeps members abreast of section activities, news from the bench, and educational opportunities.
 Section members receive exclusive use of the section website at www.familylawsectioncontracosta.org.
The Family Law Section maintains ongoing liaisons with the bench, Family Court Services, the Facilitator's Office, the Department of Child Support Services, the Advisory Council Against Domestic Violence (ACAD), and the various legal aid providers in the county. Through its liaison with the court, the section is actively involved in reviewing court rules and policies and providing input and assistance in the creation of or changes to rules and/or policies. The Family Law Section has a long and respected history of robust, current programming in the form of monthly luncheon CLEs, mentoring/networking group evening presentations with speakers, Custody Issues Committee (CIC) brown bag CLE programs on child custody-related hot topics, and more.
Immigration Law Section
Marco Garzon has been an immigration attorney with Argumedo Garzon Law Group since July 2010. In this capacity, he rep-resents the firm's diverse client base in numerous areas of immigration law, including removal and deportation defense, asylum, u visas and family-based immigration. Prior to establishing the firm, he represented workers and immigrants in several areas of employment and worker's compensation law.
Why did you become a lawyer?
"I became a lawyer because I wanted to develop a career in a field that provided personal satisfaction while serving the community where I live. Being an attorney gives me the great chance to be able to fulfill both goals," he said.
The Immigration Law Section. Immigration is as old as America itself and the United States remains the number one destination for immigrants from all over the world. Immigration attorneys represent them and /or the people who hire them.
The CCCBA Immigration Law Section strives to support the work of Contra Costa's immigration attorneys and promote the best immigration services and practices in our county and beyond, by providing continuing education, training and mentoring for immigration attorneys. We also assist attorneys in the overlap between Immigration law and other practices, e.g. employment, juvenile, family, criminal, business, estate planning and probate. Finally, our section works to promote events and programs that make immigration law accessible to those who need it.
Intellectual Property Law Section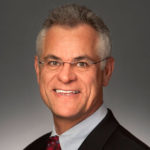 Joseph R. Snyder is the Managing Partner of Kilpatrick Townsend & Stockton's Walnut Creek office. He focuses his practice on patent prosecution and counseling, primarily in the chemical arts, biotechnology, life sciences and clean technology. Dr. Snyder represents U.S. and foreign companies, such as pharmaceutical companies, diagnostic laboratories, universities and start-ups in all areas of intellectual property counseling and protection. Dr. Snyder was recognized as a 2014, 2015 and 2016 Northern California Super Lawyer in the area of Intellectual Property by Super Lawyers magazine. Prior to joining the legal profession, he was a senior scientist doing organic structural analysis using NMR and mass spectrometry.
Why did you become a lawyer?
"Before becoming a lawyer, I was a research scientist at a company in the Bay Area. I enjoyed being in the lab but knew long term I wanted to change my profession. Intellectual property law was an avenue to change professions, but still use my scientific background, education and experience. After completing law school while working, I was able to move to the patent department within the same company. I graduated from law school and have been practicing IP law for 25 years. I have had only two jobs in my adult life: the company where I was a research scientist and my current firm. It's been a great journey," he said.
The Intellectual Property Section is a resource for attorneys and others to learn, share, network, and strengthen their expertise in intellectual property. The goals for the section are to 1) Keep abreast of new legal developments; 2) Share written resources through an online brief bank; 3) Develop industry contacts and interaction between the members and the local business community; 4) Pool resources in order to obtain discounts on continuing education programs; 5) Develop contacts and interaction with local in-house counsel; 6) Develop programs for law schools to further the practical training of future IP attorneys; and 7) Learn about the members' own practice areas for the purpose of assisting in client referrals.
The IP Section is on the cutting edge of law changes that impact all areas of business. Approximately six to eight times per year, the IP Section presents topical presentations on current intellectual property issues that are of a general interest or are of high importance to practitioners in the IP field. We try to hold meetings during the lunch hour in a centrally located conference room in Walnut Creek. Up-to-date information coupled with convenient times allows members to keep current on industry practices and case law with minimum disruption to their schedule.
Juvenile Law Section
Rhonda Wilson-Rice has been practicing law in Contra Costa County for over 25 years. Her practice serves the families and children in the community, primarily in Juvenile Dependency (CPS cases).
Why did you become a lawyer?
"I decided to become a lawyer when I was about 9 years old. I grew up in the 1960's in what was then called, 'South Central' Los Angeles. I had never seen a black women lawyer before and had no idea that such a thing was even possible. During this time period the only profession that I saw for black women was in teaching or nursing. But when I was 9 my next-door neighbor's mother began going to law school at night. She was a single mother of my best friend and an extraordinary black woman; she changed everything for me. I was so inspired by her tenacity, that I was able to see that this was a real possibility for me too. I began doing the research and talking to her about what I needed to do. I surprised my teachers, counselors and parents when I would not back down from my goal.
Juvenile Law Section members are lawyers who represent children, parents, guardians, foster parents, relatives, and others involved in juvenile dependency proceedings, who are before the court due to the abuse or neglect of a child. Membership in the section provides beneficial continuing legal education and opportunities for professional development.
Brown bag lunch MCLE programs are held on such topics as case law and statutory reviews, techniques on interviewing children, the Indian Child Welfare Act, immigration laws and their effect on dependent children, and recognizing and treating substance abuse in clients. Speakers include experienced attorneys, therapists, and other professionals. Besides fulfilling state bar requirements, these programs go towards meeting the local court rules for mandatory competence of counsel.
During the holiday season, the section sponsors an annual toy drive for foster children and teens in need in our county. We participate in meetings between the bench, Social Services, Contra Costa Juvenile Advocates (CCJA) and through representation at the "Judges' Meeting." We also participate in the Social Worker-Attorney Training Committee (SWATT).
Law Student Section
Jennifer Spalding is a second-year law student John F. Kennedy University. She grew up in Moraga and Lafayette. She received her B.A. from UC Davis in Music and Fine Art and her California Teaching Credential in Music Education at St. Mary's College. She taught K-12 art, choir and musical theatre in San Francisco, then ventured to Hollywood where she had an extremely successful career as a professional composer and recording artist under the artist name "Cadence Spalding." Jennifer also worked as a news producer for KTVU Channel 2 and Time Telepictures Inc. in Los Angeles. The apple of Jennifer's eye is her teenage son William who already plays five instruments.
Why are you becoming a lawyer?
"My background in teaching music, performing music, and journalism is an unexpected but sufficient foundation for my law studies. It's hard to say what finally tipped me over into applying just over two years ago, but I am glad that I did. My father, still joyfully practicing in his early 80's, is certainly an inspiration. My painful encounter with the Family Law court system was also a motivator. I am giving a nod to divine intervention for this journey, one that is so unexpectedly beautiful. The people I am meeting along the way are the best part. It is also satisfying knowing that my work going forward will have a higher 'relevance' (nod to my Evidence professor). I am grateful I'm finally old enough to know helping others is where true happiness lies."
Amrieka Takhar is in her final year of law school at John F. Kennedy University where she is on the Dean's list and is a Witkin award recipient in Civil Procedure, Constitutional Law, and Professional Responsibility. Prior to embarking on her law school career, she was an Arts professional with a specialization in market development for Contemporary non-Western Art. She lived and worked for several years in New Delhi, India, and London, UK in this capacity. While in India, Amrieka also established a charitable trust for purposes of creating an ethically sourced supply chain for textile design projects through local women's development organizations. She currently works as a Senior Paralegal for an Oakland-based business immigration law firm while attending law school.
Why are you becoming a lawyer?
"I'm becoming a lawyer because this profession provides tremendous opportunity to be of service in powerful and diverse ways. And as a life-long learner I am excited to enter into a career filled with intellectual challenges that will encourage me to develop deep fluency in an array of subject matter."
The Law Student Section engages students with attorneys in countless networking and mentorship opportunities giving them the option to explore many areas of potential practice.
Law student membership comes primarily from JFKU College of Law, Hastings, Boalt, USF and Golden Gate University. Section members can expand their law school education in significant ways that both serve the community and yield practical legal experience. Volunteer opportunities at many of the CCCBA-hosted events allow students to serve the legal community while honing their networking skills. Events, such as the annual MCLE Spectacular also provide students important exposure to current issues in the field of law. The CCCBA is bridging the gap between law school and the real-life practice opportunities. Suggestions for presentation topics or student-related activities are welcomed and encouraged.
Litigation Section
Julie R. Woods is the Research Attorney for the Probate Division of the Contra Costa County Superior Court. She enjoys active participation in the legal community. She strives to advance the administration of justice and to make the judicial system more accessible and understandable. Julie is a Certified Specialist in Estate Planning, Trust, and Probate Law by the State Bar of California Board of Legal Specialization.
Why did you become a lawyer?
"I am a lawyer, and the path to that self-discovery was educational and fun. I am lucky to walk into the courthouse to do what I love every day."
Jaime B. Herren is an attorney with Holland & Knight. She specializes in complex trust disputes and IP management. She has 10 years of litigation experience. Prior to becoming a lawyer, she obtained her M.S. degree in Thermal Science and Combustion from Cal and was a flight test engineer with Pratt & Whitney Rocketdyne.
Why did you become a lawyer?
"I transitioned from rocket science to patent litigation in order to have more impact and interaction with people while continuing to evaluate new technology. Now, I advise on IP ownership and litigate high-value trust disputes."
The Litigation Section provides a forum for civil trial attorneys to hone their advocacy skills, network and socialize. It presents seminars on trial practice featuring the county's judicial officers and its senior practitioners providing instruction and real-world advice on the art and science of trial practice.
The section holds programs of interest for civil practitioners of all experience levels and abilities. In past years, the Litigation Section has sponsored presentations on use of technology in the courtroom, jury trials, complex issues in breach of contract cases, taking and defending depositions, ADR, and litigating in federal court. The section also facilitates dialogue with the local Superior Court bench to keep pace with changing court procedures and to promote the efficient and fair administration of justice.
Real Estate Section
Timothy Maes is a Northern California native (with stints in Sonoma and Lake County, and then Los Angeles and New York City) and now calls Oakland home. After starting his career at Winston & Strawn in San Francisco, he joined the transactional real estate group at Miller Starr Regalia in 2015. While at MSR, he has benefitted from working with a diverse group of clients (from individuals to some of the biggest companies in the world) on a broad array of deals. Tim has three kids (7, 5 and 1 year olds) and met his Chicago-born wife in his first few weeks of college. When Tim is not working, he enjoys traveling, playing (and watching) basketball, exploring the Bay Area restaurant scene, and acting as the fourth-assistant coach (corner kick specialist) on his son's soccer team.
Why did you become a lawyer?
"When it is at its best and equally accessible to all parties, I think the legal system in the United States is a pretty good one, and participating in the law always seemed like a worthy pursuit to me. I've always been argumentative and, thanks to some good teachers and a liberal arts education, I have also enjoyed the writing process. Like most law students, I envisioned a career in litigation. However, I gravitated towards transactional work after spending a significant amount of time on discovery disputes during one of my law school summers, and I never looked back."
The Real Estate Section offers monthly breakfast MCLE programs, free to section members, also open to others, as well as networking and activities related to the various aspects of the practice of real estate law. Non-members are welcome to participate in the monthly programs for a small fee. The Real Estate Section is proud to make annual charitable contributions on behalf of its members.
The sections breakfast meetings are held on the third Friday of most months. Annual dues are $55, which cover the MCLE programs – including breakfast at the monthly meetings – and related meals.
Senior Section
Lorraine M. Walsh is an attorney who has practiced in California for 37 years and maintains her office in Walnut Creek. She is a State Bar Certified Specialist in Legal Malpractice law and handles controversies involving attorneys and clients. She also serves as an expert consultant and witness in legal malpractice actions. As a member and former Chair of the State Bar Mandatory Fee Arbitration Committee she trained attorneys throughout the state to serve as fee arbitrators for local and the State Bar program. She is a member of the CCCBA's editorial board.
Why did you become a lawyer?
"When I attended San Ramon Valley High School in Danville, I enjoyed debate and writing. I was an editor of the newspaper, the 'Wolfprint' and the yearbook, 'El Lobo'. At UC Davis, I took several introduction to law classes and decided to pursue a career in the legal profession where I could use my writing and debate skills. Over the course of my career I have been the attorney for the prevailing party in four published appellate opinions. I also represented an attorney where she prevailed in a petition for writ of mandate which are rarely granted. Looking back I am grateful that I pursued my passions and became an attorney," she said.
The Senior Section was formed in January 2019 to serve the interests of the senior attorneys of the CCCBA and provide programs of educational and general interest to these members, cultivate social interactions among its members, preserve the history and tradition of the CCCBA and serve as the voice of senior attorneys within the CCCBA.
CCCBA member attorneys who have 30 years in practice or are 60 years of age are eligible to join the Section. Non-attorneys who are 60 years old will also be permitted to join.
The section hosts an annual May Day lunch to highlight ABA Law Day and offers educational and social events tailored to its membership including volunteer opportunities, attorney succession planning, senior bias and age discrimination and recognition for retiring attorneys.
Solo & Small Firm Section
Heidi Coad-Hermelin has been a partner with the Hermelin Law Firm since 2008. She practices law with her husband David Hermelin in Martinez and focuses on real estate, bankruptcy and business law. She graduated from the UC Davis in 1990 with a degree in Economics and earned her JD from McGeorge School of Law in 1992.
Why did you become a lawyer?
"I knew I wanted to become an attorney my junior year of high school. I had always planned to be a veterinarian but in my junior year of high school, I took two classes which changed my path – chemistry and law. My struggle with chemistry made me rethink my path as a scientist and I loved my class concerning the law. I found the subject interesting and knew it would allow me to satisfy two of the criteria I was looking for in a career – the ability to work with and directly help people and to be my own boss. I went to college planning to attend law school and feel blessed to help people sort through their legal problems in my own small firm."
Anina Dalsin is the founder of Dalsin Law, a boutique business law firm in Walnut Creek and is also Of Counsel to the Greenfield Firm in San Jose. She represents businesses in a variety of industries focusing on employment advice and counsel, commercial real estate leasing and general business transactions. While the Bay Area has been her home since 1995, Anina spent several years living in South America and Europe.
Why did you become a lawyer?
"I have been in practice for almost 25 years and have found it to be a very rewarding career. My work involves assisting companies in the growth and management of their businesses. It is exciting to witness the evolution of my clients' businesses and to see how my work contributes to the achievement of their goals. Having my own firm has afforded me the ability to be selective about the types of matters and the clientele I serve. It has also provided valuable schedule flexibility allowing me time to participate more fully in my young children's lives and to travel and work from other countries," she said.
The Solo Practice & Small Firm Section, launched in 1996, evolved from the recognition that many solo and small firm practitioners desired and at times needed the camaraderie, intellectual stimulation, and informational exchange that attorneys generally find in larger law firms. By having consistent networking and fellowship opportunities, the section has evolved into a collegial organization resembling a "firm," with specialists in various fields both willing and able to offer assistance to other Section members.
A partnership with JFKU Law School allows members to have cost-effective and convenient access to legal resources through full use of the JFKU Law Library, and admits law students to the section. Members have access to an active and supportive email listserv.
The section hosts breakfasts in alternating months, and is working on presenting wellness activities. It also hosts social activities for members, and participates in the CCCBA's MCLE Spectacular each November. MCLE Spectacular programs have included panel discussions on how to open a law firm and how to prepare a small firm for death, disability and disaster.
Taxation Section
Rita Holder is an accomplished family law, probate and tax attorney with over 30 years of experience specializing in divorce, wills, trusts, and taxes. She is a licensed tax attorney and a former tax principal in an accounting firm. Rita has a proven track record in analyzing financial data and conducting research to protect clients' financial security. She is adept at providing high-quality customer service while managing a variety of case types and complexity, from initial consultation through resolution. Her passion for helping clients makes for powerful changes that best support all parties involved.
The Taxation Section is one of the longest running sections of CCCBA. Its members meet regularly to discuss changes in tax laws and administration. Speakers have included ranking members of the IRS, the Franchise Tax Board and legal scholars and practitioners. The Taxation Section also holds joint meetings with a number of different sections, such as the Real Estate, Family Law, Bankruptcy and Estate Planning & Probate Sections, to educate them on tax issues relevant to each section's members. Legal ethics, recent tax acts and "practice pointers" are among the topics covered during the year.
The section invites all interested attorneys, accountants, financial advisors, paralegals, and others to join us for one of our luncheon meetings. Affiliate membership is open to accounting practitioners only.
West County Section
Harpreet K. Sandhu is a solo practitioner. Her law practice is primarily focused on providing legal services in the areas of Family Law and Criminal Defense. In addition, she dedicates pro-bono hours to the Contra Costa County Family Justice Center to help victims of domestic violence, sexual abuse and human trafficking. In her spare time, Harpreet leads an active lifestyle by participating in boot camp style extracurricular activities and chasing her four-year old at the park. In addition, she is passionate about traveling and immersing herself in other cultures. She spent some time volunteering at the schools in City of God, which is a famous shanty town in the suburbs of Rio de Janeiro.
The West County Section reestablished the connection between CCCBA members in the West County that had been missing since the West County Bar Association was consolidated with the Central and East County Bar Associations. It is tasked with ensuring that the interests of lawyers practicing in the West Contra Costa area are represented within, and considered by CCCBA. Meetings, which are generally held on a quarterly basis, are scheduled with a variety of continuing education presentations on topics including juvenile, family, real property, trust and estate matters, and other issues of general legal interest. Bench/Bar networking events and brown bag lunches are also a priority to allow members to connect with each other and members of the local judiciary.
We welcome all practice areas and encourage those practicing in the area to join. Please contact us if you have any questions or would like to serve within section leadership.
Women's Section
Rachel Leonard is a civil defense attorney with premises liability and medical mal-practice defense as her primary practice areas. She has been practicing law since June of 2006 and is an associate at Tate & Associates in Berkeley. Rachel resides in Lafayette and has lived in Contra Costa County since 2010. This will be Rachel's third year on the Women's Section Board.
Why did you become a lawyer?
"When I was younger my mother always said I should be a lawyer because I was so good at arguing. As a teenager, of course I told my mother that would never happen, mostly because it was something she suggested. Then in college I had a professor who was a judge and his passion for the law lit a fire in me and inspired me to become a lawyer. I had a really hard time fessing up to my parents but obviously I ultimately did!"
The Women's Section has been a strong presence in CCCBA for over 27 years. Its members include attorneys practicing in all areas of the law who live or work in Contra Costa County.
The goal of the section is to further the advancement of women in the legal profession and the judiciary. Men are welcome to join. The CCCBA Women's Section is a proud affiliate of the California Women Lawyers (www.cwl.org). Members of the Women's Section receive a discounted membership to CWL.
The Women's Section provides networking opportunities for its members to meet other attorneys and professionals. The section hosts informational programs and lunches, some offering MCLE credit and others focusing on matters of more personal interest, such as job opportunities and rainmaking.
The Women's Section annually awards the Honorable Patricia Herron and Honorable Ellen James Scholarship to deserving law students who have shown leadership potential, achieved academic success, and helped to advance women's issues. The section hosts a scholarship fundraiser each Spring, usually in the form of a silent auction and wine-tasting. We gratefully accept donations to the scholarship fund anytime and would like to thank all who have donated and supported this great scholarship.
All members are invited to attend the board meetings which are held on the first Wednesday of each month. If you would like to serve on the board or want further information, please contact the president.